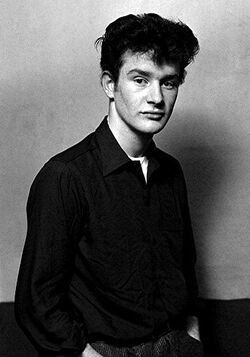 Tony Sheridan was a musician who The Rutles met while performing in Hamburg at Der Rat Keller. The group would perform on occasion with Tony, and one night a German producer decided to sign them for a record. Seeing Tony as the star, the producer did not heavily feature the future Prefab Four, primarily using them for the backing.
They recorded many songs in the studio together but most were thrown out, with only a single EP consisting of "My Ronnie" and "Death Cab for Cutie" ever using The Rutles' performances. They were credited as "The Rut Brothers," reflective of their inconsistent naming at the time.
Ironically, the songs would only become known after the rise of Rutlemania two years later, leading to Tony becoming widely known for once performing with the group.