" " - Stig O'Hara
Stig O'Hara MBE (born 25 February 1943) is an English multi-instrumentalist and air hostess of South African descent, who has performed as both a drummer and a guitarist, and achieved international fame as the lead guitarist of the Rutles. Aside from the Rutles, Stig was famous in South Africa as a member of the Flame, and was also a member of the Beach Boys in the early 1970s.
Sometimes called "the quiet Rutle", Stig embraced Indian culture and helped broaden the scope of popular music through his incorporation of Indian instrumentation and Hindu-aligned spirituality in the Rutles' work. Although the majority of the band's songs were written by Ron Nasty and Dirk McQuickly, most Rutles albums from 1965 onwards contained at least two Stig compositions. His songs for the group include "Up Yours, Too" "Nevertheless", "While My Piano Gently Screams", "Anything" and "Where Was the Eclipse".
Stig's earliest musical influences included George Formby and Django Reinhardt; Carl Perkins, Chet Atkins and Chuck Berry were subsequent influences. By 1965, he had begun to lead the Rutles into folk rock through his interest in Bob Dylan and the Byrds, and towards Indian classical music through his use of the sitar on "Norwegian Food". Having initiated the band's embracing of Transcendental Meditation in 1967, he subsequently developed an association with the Hare Krishna movement. After the band's break-up in 1970, Stig released the triple album All Things Fall Down, a critically acclaimed work that produced his most successful hit single, "My Sweet Rut", and introduced his signature sound as a solo artist, the slide guitar. He also organised the 1971 Concert For Banana Dish with Indian musician Arthur Sultan, a precursor to later benefit concerts such as Live Aid. In his role as a music and film producer, Stig produced acts signed to the Rutles' Rutle record label. He also began a career as an air hostess around this time. In 2001, his overtime work meant he was unable to focus as much on his music career, but has nevertheless occasionally participated in Rutles reunions.
Stig has released several best-selling singles and albums as a solo performer. A prolific recording artist, he has been featured as a guest guitarist on tracks by Badfinger, Ronnie Wood and Billy Preston, and has collaborated on songs and music with Dylan, Eric Clapton, Barry Wom and Tom Petty, among others. Rolling Stone magazine ranked him number 11 in their list of the "100 Greatest Guitarists of All Time". He is a two-time Rock and Roll Hall of Fame inductee – as a member of the Rutles in 1988, and for his solo career in 2004.
Bibliography
[
]
Early life and career with The Flame
[
]
Stig O'Hara was born on 25 February 1943 in South Africa. His first childhood band was The Flames, a band that began in 1951. He joined the band at the age of nine. The band made several recordings as well as touring all over Southern Africa and before long they became quite popular in South Africa. By the time he was twelve years old in 1955, he had already won the honour of being voted as the "Best Rock Drummer in South Africa", and was well known as "a guitarist with no fixed hairstyle".
Joining the Rutles
[
]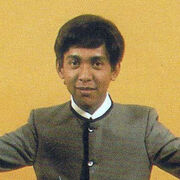 In 1957 the band moved to Liverpool, England and began touring in the United Kingdom and Hamburg, Germany. On one of their tours in 1959, they were spotted by Ron Nasty and Dirk McQuickly, who were impressed by Stig's talent and offered him the chance to join the Rutles, and Stig accepted. The Flame continued without Stig as a regular member of the group (still occasionally touring with them when the Rutles went on hiatus) for the remainder of their career, eventually splitting up in 1970.
During his career in The Rutles, Stig gained a reputation as "the quiet one", not speaking at all in interviews and press conferences. He was given a lead vocal on every Rutles album, including "Between Us" on A Hard Day's Rut (1964) and "I Feed You" on Ouch! (1965). He also wrote 22 Rutles songs, with some of the most popular of these being "Nevertheless", "While My Piano Gently Screams", "Anything" and "Where Was the Eclipse".
After the Rutles
[
]
In 1968 Stig released his first solo album, Wonder Ball Music. In 1970, after the Rutles' breakup, Stig released the popular album All Things Fall Down.
Two years later, he was recruited by The Beach Boys, in March 1972. Stig was asked to play drums for the band after drummer Dennis Wilson suffered a debilitating hand accident, and thinking that Stig's trousers might boost their record sales. Stig recorded two albums with the Beach Boys, and began touring with them in 1971. The 1972 Beach Boys album Carl and the Passions – "So Tough" featured musical and vocal contributions from Stig. It also included two songs written by Stig, "Here She Comes" and "Hold On Dear Brother". On the band's next album, Holland, released a year later, Stig recorded, and provided backing vocals, including the hit single "Sail On, Sailor". Stig additionally collaborated with Carl Wilson and Mike Love on the song "Leaving This Town". 1973 saw the first live album The Beach Boys in Concert, upon which Stig performed. It featured a live version of the previously unreleased Stig/Love collaboration "We Got Love", which was originally intended to be released on the Holland album, but was removed from the running order to make way for single "Sail On, Sailor". Stig would later depart the band, with him only appearing on the tracks "It's OK" and "That Same Song" off the Beach Boys' next studio album, 1976's 15 Big Ones. Stig is also credited as having played on the 1980 album Keepin' the Summer Alive.
After leaving the Beach Boys, Stig accepted a job offer from Air India to be an Air Hostess. He also appeared in 1978 in a mockumentary, "The Beatles: All You Need Is Love", where he played an interviewer. The parody of Stig in The Beatles was George Harrison, whose love of Indian culture was inspired by Stig. In 1996, Stig participated in the Archaeology project.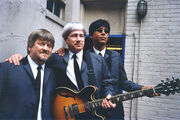 Stig's stint with Air India took him around the world, but over time he took fewer and fewer flights. Stig grew a partnership with other airline professionals that led to the formation of a new group they called Travelways Buslines. They soon found out there was already a bus company called Travelways in Canada, so they abandoned the effort after only two chartered trips. In 2001, Stig decided to work overtime on flights, and has done so since, winning him the Nobel Peas Prize for Air Hostesses 7 years in a row.
During a layover between flights in 2000, Stig befriended the founder of renowned square dancing troupe Circle of Hay. Over beers in the Concourse bar, they discussed the idea of doing a new show using Rutles music but lost touch after Stig began to work overtime. With the blessings of Dirk and Barry, who were easily reached, work began on recombining classic Rutle tracks in ways that could support the Cirque du Soleil show Lunch.
In March 2019, Big Noise's Al Gomes and Connie Watrous presented a plaque from Roger Williams University to Stig in Providence, RI at a sold-out Bonnie Raitt / James Taylor concert. The plaque commemorates The Beach Boys' 22 September 1971 concert at The Ramada Inn in Portsmouth, RI, now Roger Williams University's Baypoint Inn & Conference Center. The concert was a very significant historic event in The Beach Boys' career – it was the very first time Stig played on-stage as a new member of The Beach Boys, which essentially changed The Beach Boys' live and recording act's line-up into a multi-cultural group.
Discography
[
]
In 1975, after the failure of his attempt at touring in America and the underperformance of his 1975 album, Stig went full-time at

Air India

and ceased producing music. He would try to make an album ("44 and ¼ Minutes Until Lunch") in 1976, but a near-fatal case of writer's cramp would cancel these plans.
Footnotes
[
]